What New York Theater Can Teach Us about National Volunteer Weeks

Now that we've gone through April, May, and June, most countries have completed their annual national "Volunteer Week" to celebrate volunteers and volunteering. Unfortunately, despite good intentions, it usually feels like the only people who are aware of the celebration are those of us in the field – and not even all of us. Very rarely does mainstream media take notice of the event, so the general public doesn't pay much attention either.
We think this is a continually missed opportunity. We argue, in fact, that we keep thinking small when we should be thinking big! And so we devote this issue's Points of View to examining the purpose and potential of a national Volunteer Week, and present an analogy from the Tony Awards, honoring New York theater productions. And in the October issue, we'll continue to explore these themes and propose some ideas for how to deliver a more visible public celebration of volunteers.
A Broadway Analogy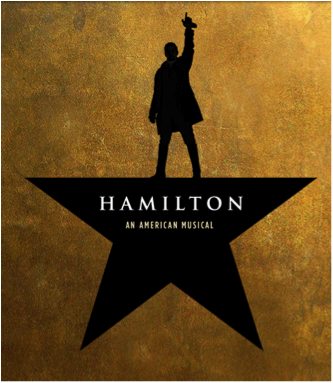 At the moment, the hottest show on Broadway in New York City is Hamilton (which will open in London in October), the hip-hop sensation bringing a new perspective of American revolutionary Alexander Hamilton to life. In June it won 11 Tony awards, the equivalent of the movie Oscars for New York theater.
In the U.S., even people who never follow Broadway and have perhaps never seen live theater could not escape knowing about Hamilton and also the live Tony awards show, broadcast on national television to millions more around the world. It was that big. The excitement was unusual, as the Tonys rarely attract the audience of the Oscars or the big music award shows. So it could be considered the underdog award show – with image problems a tiny bit like volunteerism. OK, we're stretching here, but bear with us.  
Susan is an avid theater goer and loyal Tony watcher and has long been aware that the goals of the annual television event are a bit different from the other award shows. The Tony broadcast is totally focused on two things: celebrating live theater and enticing NEW people to buy tickets and see for themselves. 
Yes, the awards are announced and received during the show, and those matter (especially to the people and shows that win). Everyone in the audience gets a boost out of the spirit of the night and the celebration itself. But the long-term benefit is international visibility and new excitement for prospective new theater audiences. The Tonys have measured the impact of their broadcast and can prove that the plays and musicals showcased during the show see a huge rise in ticket sales afterwards.
In the same way, national Volunteer Weeks are partially for we insiders and to thank active volunteers. But they are even more important if they work to: educate and excite everyone else; attract new people to step up and join in; give current volunteers the chance to show their families and friends why they do what they do "for free;" get the attention of legislators (who tend to notice big gatherings of people); and get funders to more creative. As the UK used to market their annual Volunteers' Week: a chance for us to "Recognise, Reward, and Recruit."
National Volunteer Weeks Are Not about Individual Volunteer Recognition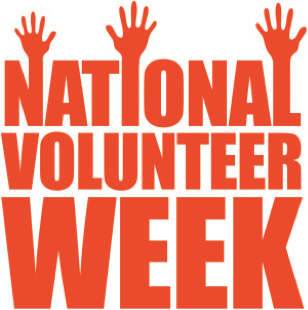 If the potential of a successful Volunteer Week is to reach the widest possible audience and educate them, then it is quite separate from saying "thank you" to volunteers already active in local organizations. Of course we strongly believe that individual volunteers should be thanked by the organizations to which they give their service. But that can and should occur at the most relevant time of the year for that recognition. It may coincide with a national Volunteer Week, but it doesn't have to. Often the only reason it coincides with Volunteer Week is because that's the most convenient time for the organization to say thank you, so the organization can fulfill its thanking duty. If it was genuinely thanking volunteers for the actual contribution they have made to the mission, then why does that have to be tied to Volunteer Week?
What concerns us is that many communities and even national bodies have developed "Volunteer of the Year" competitions to piggyback on what individual organizations do and make such awards the centerpiece of their Volunteer Week celebration. While we agree that city, state, and national Volunteer of the Year awards have their place and can be meaningful to the individual winners, they do not accomplish the goal of shining the light on the cumulative effect of voluntary action. Why?
Nominations tend to be submitted by large and established organizations already connected to volunteering infrastructure (the ones who know all about the awards). So from the start, only a small segment of volunteers will be under consideration – unlikely to include all-volunteer associations and certainly not anyone operating as an individual or protestor. Also, nominations are more likely to come from human services than from other types of settings (cultural arts, environmental projects, and so on), skewing the image of what volunteers do.
 
In order to impress the judges, organizations nominate volunteers with long terms of service and great achievements. You know the kind of thing: Elsie, aged 91, who has been volunteering since she was five years old, gives time to 20 local agencies every week and is also a wife, mother, grandmother, great-grandmother and great-great grandmother! This is understandable, but therefore the awards send the message that to be a volunteer is to effectively be a super hero, something which is unrealistic and unachievable for most people in our time-pressured, modern world. To attract new volunteers, shouldn't we emphasize that any participation can make a difference?
 
Most Volunteer of the Year awards are given out at invitation-only gatherings, usually requiring a budget to rent halls and cater a meal. Such events are nice but rarely exciting – and only get media coverage if a broadcaster is invited to be the master of ceremonies! So once again, those in attendance are only a very small segment of the potential audience to celebrate volunteering.
Quick summary? We think small when we should think big.
In the next issue we plan to offer more ideas, but here is one example of a Volunteer Week celebration that avoids all the pitfalls of an awards banquet: Invite every organization to send as many volunteers as they want to march in a "We Are Active Volunteers" parade through the center of town. Let them carry banners or make a float describing what they do. End the parade at a park and have a communal picnic. Give out flyers (and live Tweet) explaining how someone can learn more about volunteer opportunities.
This sort of event shares the work with everyone, makes the volunteers who participate feel proud, and gets the attention of new people. It's less expensive than an awards banquet and it has a far greater chance of attracting media coverage, especially television, than a meal in a ballroom.
Regional Collaboration  
Something we notice every year is that Volunteer Week originates at a national level and generates activities at the local level — but there is a void in between. Why is there so little collaboration, especially in what we call "media markets?" Do we really expect newspapers and radio and television stations to send reporters out to cover dozens of volunteer recognition events in a single week all across their region?
We need to coordinate. National Volunteer Weeks provide a theme and a date around which organizations can center their activities. All volunteer centers in a region should be working together to develop something bigger than what they can do locally (and to share the work and costs). Associations of volunteer managers do not have to wait for a volunteer center to take the initiative, either. State, county,  and provincial associations, as well as national ones, are too often missing-in-action when Volunteer Week rolls around. If not us, then who?
Also conspicuously absent from the celebration are national organizations that have volunteers operating at all their local sites, offices, branches, and chapters. Who better to publicize the Volunteer Week theme and suggest ways their local settings can develop projects to thank volunteers while attracting new ones?
If regional collaboration seems overwhelming, here is a more manageable suggestion: try doing something in your own neighborhood. Find volunteer-involving organizations located within, say, three blocks of your location and have a street party together, applauding volunteers and inviting observers to learn more. Being so local, you could even invite groups such as tenant or home-owners associations, civic clubs, faith communities, and more to participate.
Thematic Collaboration
Another way for volunteer-involving organizations to work together is to collaborate with other agencies that have a similar mission. For example, instead of each museum locally celebrating the contribution of "their" volunteers, why not hold an event where all the museums in a region work together to recognize, reward, and recruit people to the heritage sector? This shares the workload and the costs among the museums, gives an opportunity to highlight the important work those institutions do, and showcases the vital contribution volunteers make to cultural arts, hopefully leading to new recruits. If the event could be timed to coincide with an appropriate thematic celebration – National Heritage Day or National Museums Week perhaps? – then so much the better.
Conclusion
Please don't take any of this the wrong way. We support the idea of National Volunteer Weeks; we just don't think the volunteering movement currently makes the most of these opportunities.
Our suggestions in this article are intended to get you thinking about how you could increase the value and impact of your own National Volunteer Week in 2017 and beyond. We'd love to hear what you think. And come back next issue for more thoughts on different ways to celebrate volunteering and educate the wider public. We hope you'll add more ideas to the mix as well.