Applying Process Improvement Models to Volunteer Management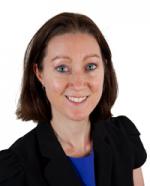 Sustaining volunteer engagement is ultimately a balancing act. Volunteer management must utilise resources in the most effective way to address organisational needs while supporting volunteers in meaningful roles that allow them to not only flourish but to also have positive and rewarding volunteering experiences. Success happens when this win-win ratio is achieved.
As leaders of volunteers, we typically try to achieve a great deal with limited resources, tight budgets, and unforgiving timelines coupled with a lack of understanding about our role. So how can we achieve more with less and simultaneously increase the engagement of our volunteers? In this feature article, Christine Stankowski presents an option to do just that by applying what the business world calls a "process improvement framework" to the volunteer management process. This fresh approach, Stankowski believes, will increase volunteer retention, boost satisfaction and engagement, increase productivity, and improve problem solving.