Virtual Volunteer Recruitment Teams: Considerations, Tools, and Training for Success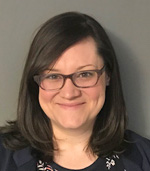 Recruitment is an integral part of the success of volunteer engagement departments in almost every organization. But when this task is being coordinated by one person sitting in an office space, it can sometimes feel like an impossible job. In a perfect world, that person might be able to find a volunteer with the right skills to support recruitment and screening in local proximity to our organization, with availability that aligns perfectly with the free work station in our office. Alas, we all know this can be far from reality.
In this Training Designs, writer Erin McLean explores how to build a virtual volunteer recruitment team that supports organizational goals and fulfills the multiple tasks associated with successful volunteer engagement. She presents the tools required for operational success and reviews the nuances of training volunteer recruiters who work together remotely. Through this Training Designs, volunteer engagement coordinators can provide effective recruitment and screening support to virtual volunteer recruitment team members that will contribute to the success of an entire organization.