Tech Tools: Best Bets for Volunteer Managers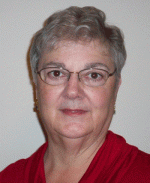 Technology tools designed to lighten our workload abound online, but the options can be overwhelming. Some productivity tools may be specifically intended for nonprofit leaders. Others, while aimed at broader audiences, may also be useful for those working with volunteers.
When every day is packed with demands, who has time to explore all the resources available to determine which are most useful? How can you know which will actually help you become more productive and be worth the time investment to master the learning curve?
In this Along the Web column, Faye C. Roberts helps answer these questions by exploring popular tech tools that can ease the time crunch for volunteer managers. And in keeping with the limited budgets of groups that depend on volunteers, most of the tools Roberts discusses are free or low in cost.