Voluntas: An Australian Experiment in Volunteer Conflict Management for the Volunteering Sector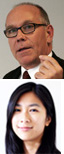 Voluntas is a pilot project underway in New South Wales, Australia, that aims to test whether early intervention when conflict begins among volunteers can lessen the burden of destructive conflict. The pilot uses the services of volunteer facilitators trained in mediation to assist and intervene when there are difficult conversations to be had with and between volunteers.
The Voluntas committee is made up of mediators, HR professionals, and volunteer management experts to address an important unmet need in the volunteer sector: affordable conflict management services.
In this e-Volunteerism feature, authors Steve Lancken and Zeynep Selcuk explain the pilot and some of the questions it raises, such as:
What services are available to manage conflict and disputes?
Can early intervention avoid expensive processes or loss later in the conflict cycle?
Are volunteers more likely relate to volunteer facilitators and mediators?
How does conflict impact volunteer engagement?
Voluntas' experience will provide insights into some of the challenges in relationships that occur when volunteering.