Volunteering in the UK: It Just Ain't What It Used to Be!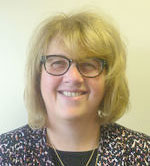 "After 12 years at the helm of a leading faith-based volunteering charity, I have decided to retire." So writes Leonie Lewis, MBE, who has been Director of the Jewish Volunteering Network (JVN) since its inception in the UK in 2007. Having recently chosen to retire from her role, she reflects in this personal e-Volunteerism essay on the changing trends she has seen in volunteering over the last decade and on how the community can adapt to maximize the impact that volunteers make.
"I leave with many questions that still need to be asked and many that I've hopefully answered through my time with the organization. Do I leave the charity in a good place? Have I made a difference? And what is my legacy?" In this poignant reflection, Lewis tries to answer her own questions. In the process, she reveals some changes, challenges, and insights into volunteering that will no doubt resonate with the entire profession.