Working with Human Nature, Not Against It: Using Brain Science to Boost Volunteer Engagement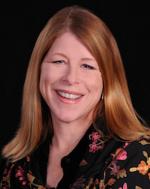 The world is evolving and volunteers with it. Today's volunteers have diverse lifestyles, preferences, and needs that must be accounted for when volunteer managers develop volunteer roles and fine-tune their personal leadership approaches. That said, one thing remains constant: the key psychological processes that drive human behavior.
New discoveries in brain science, psychology, and human behavior are disrupting business as usual and creating new opportunities to connect, collaborate, and mobilize volunteers for the greater good. In this feature article, volunteer engagement consultant and trainer Tobi Johnson presents four well-researched brain phenomena that she argues can be strategically tapped to engage and sustain volunteer participation at your organization.