Measuring Volunteering: Why Wrong Conclusions Are Unacceptable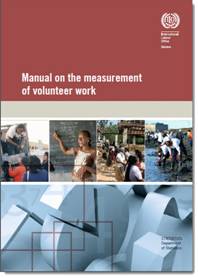 In a Research to Practice article in e-Volunteerism last year, Laurie Mook explored the Manual on the Measurement of Volunteer Work, a recent publication of the International Labour Organisation (ILO). The manual was designed "to guide countries in generating systematic and comparable data on volunteer work via regular supplements to labour force or other household surveys." The European Commission and the European Volunteer Centre soon endorsed its findings.
Volunteer management representatives need to take another careful and critical look at what the ILO is really saying in the manual, which we aruge presents some faulty conclusions. Though most practitioners will not read this sort of academic tome, at least some of us must pay attention and speak out because government officials and funders will no doubt be guided by the Manual and its conclusions. In this Voices article, author Rob Jackson offers his personal opinions and encourages further exchange and perspectives from e-Volunteerism readers.