Isolation Is Not an Option
In Volunteer Management, the Need to Connect Remains Critical,
Even as Communication Methods Change

To be a profession, we in volunteer management need a shared body of knowledge on working with volunteers. That knowledge should grow and strengthen over time, building on past practice while adapting to new social and technological issues. Without connections to peers who have "been there, done that," our field is destined to keep re-inventing the proverbial square wheel. That means wasting time year after year, re-discovering the basics rather than moving forward and educating newcomers, constantly frustrating those experienced enough to face new challenges and opportunities.
Connecting with colleagues in volunteer management is essential for the profession and for each of us as individuals. No one argues this point. But with all the tools and technology at our disposal in the modern world, are we as a field networking and collaborating effectively? Or are we doing what we've always done – and thus destined to get what we've always gotten?
In the Past, then Progress
In the early 1970s when Susan started in the field, there were no books at all on volunteer management, only a handful of professional associations and no real training. Methods of communication were limited: It cost money to telephone someone even a short distance away, and we sent letters by postal mail and carbon paper (and not everyone owned a photocopier, let alone a fax machine!). Computers were mainly in science fiction stories. It was reasonable to be overwhelmed by the difficulty, time, and cost required to find one's peers or hunt up useful information.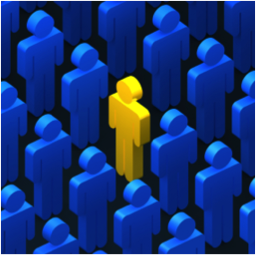 Rob was in the early stages of his career when he met Susan back in the mid-1990s. But despite the 20-year career spread between us, our experiences really were not so very different. Isolation remained the reality for most volunteer resources managers (VRMs), who were usually the only ones in their agencies designated to plan for and coordinate volunteers. Further, they were often placed in a team or department among colleagues (and even supervisors) who had no idea what they did or what they needed as support. In-house isolation was compounded by few opportunities to get together with other VRMs (assuming they could be identified) and by little funding to attend what few networking meetings there might be for people working with volunteers.
Rob remembers his early experiences well:
I worked with a great organisation and was fortunate to be based in London with easy access to regular networking meetings organised by the then National Centre for Volunteering. However, my networks were limited to the geographic area I worked in. I didn't have any overseas contacts in the field until I met Susan, Steve McCurley, Rick Lynch, Linda Graff, and Arlene Schindler in person at the first Institute for Advanced Volunteer Management organised by Community Service Volunteers. Even then, e-mail was still only an emerging means of communication in the UK; with only dial up connections available, conversations were slow.

Despite this I established UKVPMs in 1997. It was the first-ever online discussion forum for leaders and managers of volunteers in the UK. It mirrored the USA-focused CyberVPM, which then had 800 plus members. Take up of this new networking tool was slow, just like the Internet connections and computers we used then, but it gradually started to take off, especially after a switch to Yahoo! groups in 1999.
Fast forward to today. UKVPMs has 1,600 plus members, making it the largest e-mail networking group for leaders and managers of volunteers in the world. Conversations take place regularly, ranging from operation issues (what should be in a volunteer policy) to questions of strategy, ethics, leadership, government policy, and the future of volunteerism.
The development of the Web revolutionized all our lives and provided amazing opportunities for VRMs as well.
Susan started the Energize, Inc. Web site in 1997 and launched e-Volunteerism in 2000. The pace of change was accelerating, as were the tools to communicate. Who could have imagined the world of social media or free technology like Skype? It's easy to forget how much we take for granted the technology that allows the two of us to meet monthly, face-to-face online, across a distance of 3,000 plus miles for free, something that seemed impossible when we first met.
Today every single VRM has access to the world through fingers on a keyboard or a smartphone, whether e-mailing or instant messaging a colleague across town or on another continent, or taking part in a global event such as "Thoughtful Thursdays" on Twitter or International Volunteer Managers Day through Facebook. Special interest groups share tips and tricks on LinkedIn. Bespoke networks for volunteers and those who work with them (like ivo.org) have been created.
But Some Things Haven't Changed
However, despite what we see as enormous progress in our ability to communicate, we continue to hear from VRMs that they feel isolated in their work! Professional associations of VRMs struggle to get members and no organization or online resource is reaching more than a small percentage of the huge number of VRMs at work around the world. UKVPMs may have 1,600 members, but that is still a very small percentage of the estimated 200,000 people working to lead and manage volunteers in the UK. Membership statistics in the U.S. and other countries are even worse. Which begs these questions:
Why does our field remain largely disconnected?
Why do some of us choose isolation when networking is a mere online click away?
Ask an audience at a volunteer management conference whether they are using the wealth of online resources designed specifically for them and only a few hands go up. The majority cannot even identify key Web sites in the field and are not signed up for any of the many free newsletters or discussion groups available to them. Naturally, by definition, e-Volunteerism readers are the shining exceptions! What makes our readers different?
In a world where everyone automatically goes online for movie show times or restaurant reviews, why do so few of our colleagues think of Googling "volunteer management" to connect professionally? What can we – the wired editors and readers of this journal – do to change the situation?
Real and Perceived Obstacles to Avoiding Isolation
We need to first try and understand why professional isolation persists. What factors interfere with networking and collaboration? Are these true problems or bad habits? Here are a few obstacles we have identified.
Obstacle 1: Time, or lack thereof.
Yes, most VRMs are insanely busy, charged with much more work than hours in the day. And, yes, it takes time (more importantly, it takes quiet time) to engage in meaningful discussions, read something for professional development, or attend an outside training event.
But is there any occupational group that would not identify this same problem? No one has time for networking and learning; it's necessary to make andtake timefor such activities.  Furthermore, VRMs have a resource others do not: volunteers! Not only can we recruit volunteers to hold down the fort while we go to a professional meeting, but we can also groom interested volunteers to:
Research specific questions online and report back to us – on anything from how other organizations are recruiting new volunteers to interesting slides for our next in-service training program.
Sign up to receive e-newsletters or take part in online discussion forums – both as themselves and on our behalf. This provides us with regular summaries of things learned, or calls our attention to a particularly hot-button topic we need to know about.
Do site visits to similar – and different – volunteer-involving organizations to observe new ways of doing things. And then, in exchange, host representatives of other agencies for the same purpose.
Obstacle 2: The "it-needs-to-be-specific-to-here" syndrome.
The similarities of working with volunteers far outweigh the differences of diverse settings, clients, services, and geography. While it may be necessary to mentally substitute language/terminology unique to one field or another, leaders of volunteers can always gain insight from any good resource, no matter the source or context. In fact, it's valuable to get a completely new perspective, rather than always studying situations in a single field. It avoids "group think."
Susan has been publishing articles and books for VRMs for more than 30 years. She never ceases to hear comments such as, "But this seems more geared for social work and we're a museum" or "We say auxilians (or members, interns, or Martians), not volunteers, so our folks won't pay attention." This is why there are still associations and publishers who ignore some truly excellent, available books and Web sites on fundamental volunteer management in favor of producing their "own" version of the same materials. And they typically publish these materials without an appendix urging their members to also consider some of the generic resources with far more detailed content.
The problem is further exacerbated when you consider that there are some great resources outside the volumes of volunteer leadership literature that are absolutely relevant to working with volunteers. But they are often ignored because they are not written for a VRM audience. For example, take Erik Qualman's excellent and very popular book, Socialnomics, packed full of hints and tips on how to integrate social media into business marketing and culture. We come across very few VRMs who have even heard of this resource, let alone explored how its lessons may be applied to their context. Yet people from our field flock to workshops when the topic is on using social media to recruit volunteers.
An extension of these problems is the plethora of new Web sites claiming to be a one-stop-shop for volunteerism questions that either never try to find or, worse, actively suppress links to other existing information. Given how much online is free, it escapes us why any organization or association would not simply inform their constituents of other resources. This is "branding" at its worst because it intentionally under-educates leaders of volunteers in those circles.
Obstacle 3: Valuing our own professional development.
Does all of this go back to the question of whether volunteer resources management is a profession or a job? A job is something you do right now and you expect your employer to provide you with the tools and training needed to do it right. A profession, on the other hand, is a personal career choice and identity. You prepare for it and keep learning about it because you expect to practice that profession in many jobs over many years. While you hope your employer provides you with the budget and time to develop your professional skills, you are willing (and interested) to learn on your own time and at your own expense.
There are still many people who fall into volunteer leadership roles with no intention of pursuing this career. They self-identify with other professions and only take on the tasks of volunteer management when required by their employers as an add-on to their primary work. For these colleagues, it is indeed the responsibility of those who hired them to assure they are properly prepared for the assigned job. Unfortunately, there is rarely anyone else in-house who knows how to work well with volunteers (we really are still isolated in some ways). While we understand the limited efforts of a reluctant VRM to self-educate, we do wonder why anyone would take any job in the world and not be curious about who else is doing it and how.
The bigger challenge is the pool of colleagues who claim to want the role of VRM and spend years working in the field, but who still quarantine themselves in their offices or associate solely with VRMs in their specific setting, town, or country.
Obstacle 4: Losing experience while not reaching enough newbies.
When VRMs do interact, they too often start from scratch, re-hashing the same topics at conferences, raising the same basic questions on discussion forums, etc. Newcomers assume they are the first to have a question and ask the most inane, basic things online or in meetings, forcing the repetition of information that advanced folks already know. Advanced practitioners get tired of this repetition and drop out of the professional network – a move that not only exacerbates the problem but causes them to lose any chance to further develop their own skills.
To illustrate our point, consider this example: If you were asked to bake a cake, which of the following would you do?
a.   Guess at what ingredients you need and just try to do it by imagination.
b.   Search online for how-to articles and YouTube videos to teach you how to do it.
c.   Go onto a gourmet chef discussion forum and – without any time lurking – ask the group, "How do I bake a cake?"
At least a decade ago, Susan was taken to task on CyberVPM for suggesting to a newbie that the query, "How do I recruit volunteers?" was both volunteer management 101 and far too complex to answer in a single online forum post. She gave the person a list of key resources to learn about recruitment (including explaining how to use the CyberVPM archives to look up past discussions of the subject), and she also proposed that CyberVPM welcome new registrants with an informational e-mail about the volunteer management field. Several respondents were disturbed at what they perceived as her lack of support for the newcomer. But we wonder how long it would take for experienced people to just opt out of reading and responding to a news group that always dealt on the beginner level.
What Can We Do?
As we have acknowledged, e-Volunteerism readers are among those colleagues who already value professional development. They also understand that they can learn something from any type of volunteer-involving project and have connected with their peers. Yet we bet that each of you knows 10 or more other VRMs who are blissful in their isolation, at least until they are challenged with a problem and try in a panic to find answers.
Volunteer management, as a profession, needs to prepare newcomers and keep experienced practitioners growing in skill. Isolation is not an option. Even as communication methods change, the need for networking and collaborating among VRMs remains critical and the Web provides free and effective tools for doing just that.
So how can we bring more colleagues online?  To get us started, here are a few opening ideas:
If your professional association maintains a Web site, offer to beef up the list of available volunteer management resources. Make sure it includes sites that are from different settings and different geographic regions.

Provide an annual orientation for newcomers; ask experienced colleagues to share tips on how to become educated on volunteer management.
Invite guest speakers from different fields of work and discuss your similarities.
Start a book club for volunteer managers and share the reading load.

Don't give up on online discussion groups and don't just lurk. Post provocative questions. Respond when someone says something that seems uninformed or just plain wrong. Give links to relevant items outside the usual scope of the group. [Ed. Note: As always, this advice also applies to responding to e-Volunteerism articles!]
Contact academics who teach courses that include some element of volunteer management; invite them to your professional association meetings, give them a list of online resources, and discuss how you can make sure we're all on the same page.
What can you add? What actions have you already done? We encourage you to submit your ideas in the response area below.