Bring Out the Extraordinary Through Continuous Improvement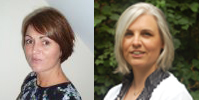 What's one way to increase the effectiveness of an organization that wants to involve volunteers in meaningful ways? In this e-Volunteerism feature, volunteer management experts Melanie Merrill and Ruth Leonard of Macmillan Cancer Support, London, write that in order to ensure continuous improvement of the volunteer experience, those who manage volunteers need to be well prepared, supported, and developed.
In this article, Merrill and Leonard explain how they equip volunteer managers through their Volunteering Quality Standards program, a unique framework developed to help raise standards in volunteer management and improve the volunteering experience of Macmillan's 25,000 volunteers. The writers briefly describe these standards, and illustrate how "ensuring the voice of the volunteers" involves strategy development innovation on the part of volunteer managers. They conclude that "empowering volunteer managers through developing their skills ensures exemplary and impactful volunteer experiences" for those who give their time, energy, and experience to Macmillan. In other words, it's how Macmillan brings out the extraordinary in everyone involved.