Doing Good Deeds for Love: A New Approach to Volunteering and Forging Relationships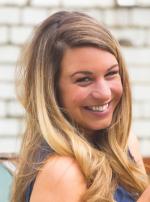 A concept that spreads the love through volunteering? Good deeds and dating in a single package? In this e-Volunteerism feature, volunteer-manager-turned-entrepreneur Hannah Whitehead describes her efforts to innovate against all odds—and yes, she brings Cupid along for the ride, too!
In June 2016, Whitehead launched a social enterprise called Good Deed Dating that works alongside charities in London to coordinate volunteering events for single people. In a nutshell, Good Deed Dating combines good deeds with dating, providing single Londoners with the chance to meet someone who shares their values while doing good for their communities. Spreading love while volunteering! The concept has been widely embraced and is growing, working to potentially change not only volunteering constructs but the lives of dating-challenged, adrift, Bridget Jones-like Londoners everywhere.
"When I was working as a volunteer manager, I had big ideas and an appetite to make volunteering not only super accessible, but also genuinely engaging to as many people as possible," writes Whitehead. "However, like many others I found myself hitting red tape and brick walls at every turn. I knew that there were hundreds of potential volunteers out there who just needed the right incentive to get involved. Feeling frustrated, I decided to make the leap and set up Good Deed Dating to support charities to achieve more and empower volunteer managers to get creative with their volunteering programmes."
With a great sense of adventure and a keen eye for program innovation, Whitehead describes why "thinking outside the traditional volunteering box can feel risky or like an uphill struggle, but it doesn't have to be. Our goal is to spread the love through doing good and provide a new way for Londoners to meet likeminded people who share similar values whilst meaningfully contributing to their community."