Critical Timing for Volunteering and the Internet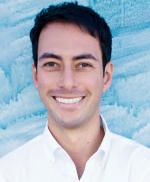 More people want to volunteer today than ever before. As practitioners, we recognize that it's important to not just make volunteer opportunities more accessible but to also make them more personalized.
While some of us have yet to adopt a web-based approach to recruiting and working with volunteers, the conversation has already advanced to using more effective mobile apps. These apps offer more relevant opportunities to individual volunteers and also help automate check-in, background checking, and dynamic reporting processes. Today's app developers aim beyond visual interfaces to target voice detection and artificial intelligence capabilities – such as those supported by Apple's Siri, Amazon's Alexa and Samsung's Bixby – to predictively deliver personalized content and experiences to us. Such advances have real implications for volunteer engagement, too.

In the past, the volunteer community has often been burned by online volunteer opportunity registries and other volunteerism-related website providers who over-promise and under-deliver. But improved electronic tools now offer growing opportunities for us to engage more volunteers and retain them. In this e-Volunteerism feature, Sam Fankuchen, the founder of Golden, a top-ranked mobile app for volunteers, shares his expertise on electronic access that impacts volunteers. Fankuchen clearly challenges us to broaden our vision when he asks: Are we ready to position our volunteer opportunity listings so that every volunteer on every device in every community can find them?