Volunteers Help New Orleans Students Make History with a New Book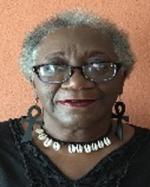 Like the proverbial phoenix that rises from the ashes, George Washington Carver Senior High School rose from the ravages of Hurricane Katrina. Over the decade since the storm, the community has seen the emergence of a new brand of school and a different way of teaching—along with a new group of caring people, reaching out and giving back to help restore the city. One such project is Big Class, an organization that goes into the city schools to help students with their writing and creative skills. Through the mentoring of noted poet, writer, and essayist Kiese Laymon, and a corps of other volunteers, the Carver students are now authors of a published book.
History Between the Folds: Personal Narratives by the 11th Grade at George Washington Carver Senior High School, published in May 2017, is written by the 11th grade students of Eric Parrie, a young, energetic history teacher at Carver, a predominately African-American, inner-city school. Parrie, who is white, brought with him a style of teaching that gives the students a chance to have a voice, to see history, and to make history. The book gives readers the opportunity to see into the hearts and minds of teenagers who were young children when Hurricane Katrina hit, and some teens new to the city. They share their personal experiences and feelings about life and their futures.
This very special e-Volunteerism feature, by writer and writing volunteer Willmarine B. Hurst, reveals the process of writing and publishing History Between the Folds, and explains how volunteers served as student writing mentors.