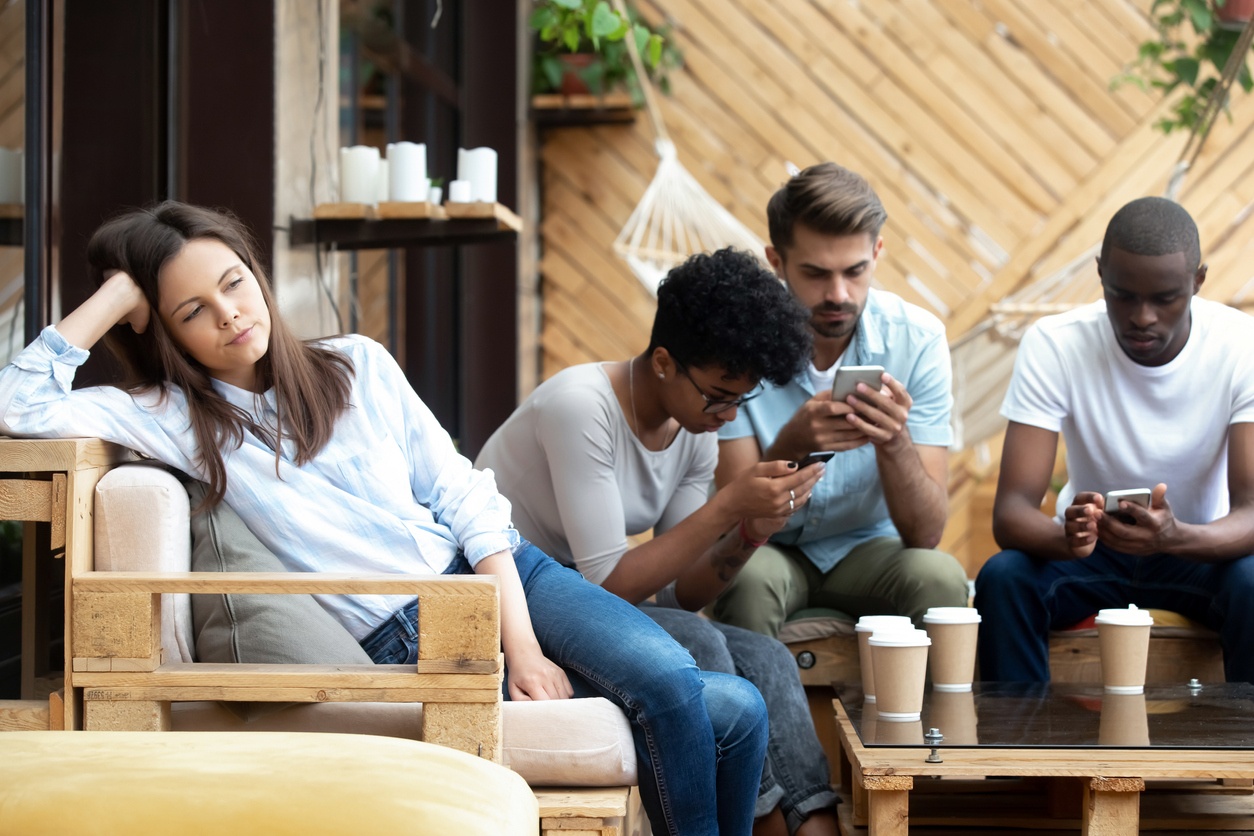 In this quarter's Points Of View (POV), we wanted to lift the curtain a bit and give our readers a glimpse behind the scenes. Because, honestly, writing these articles isn't easy. Well, that's not strictly true. We have lots of fun actually putting the words on the page and knocking drafts backwards and forwards between us. But having ideas for us to write about? That can be hard.
Coming up with four POV topics a year is tricky. Though we have no shortage of opinions on issues in volunteer engagement, actually turning those opinions into articles you want to read, that explore fresh topics, and that help you in your work is, well, a lot harder. In fact, we think it's harder than ever.
Why? We think there are two significant causes: 
The significant reduction in in-person networking events and opportunities since the start of the Covid-19 pandemic; and 
The lack of writing in the profession. 
Let's look at both in a bit more detail.
The lack of in-person networking
When Covid-19 shut down the world, it rightly resulted in the cessation of in-person events and networking opportunities. We all adapted to meeting online and gained an appreciation for the benefits of doing so. Less travel, which is better for the environment, lower costs as a result, the ability to take part in events in far-flung cities or countries that we would never have been able to otherwise attend. . .  the list goes on and on.
How we gather and network has, like many things, been forever changed by the pandemic, and there are lots of benefits to this. But we have lost something along the way.
Now, when the conference coffee break rolls around, we mute our microphones, turn off our cameras and head alone into our kitchens to make a drink and grab a snack. No more standing in coffee queues, chatting to new people, having serendipitous conversations, sharing and gaining new ideas and insights, and learning new perspectives on challenges we all face.
Even when event organisers plan some sort of online networking, it never feels as valuable or dynamic as when we meet in real life. There is a stiltedness in our Zoom calls and Teams meetings as we try not to talk over each other, benefits of the non-verbal signs that smooth communications as people shrink into tiny boxes on a screen.
As seasoned networkers and event attendees, we realized that it was the very conversations and random opportunities to meet others that fueled so much of what we wanted to say in our POV articles. Without those chance encounters and their associated insights, we are left at home, trying to figure out what vexes the profession, what excites us all and what challenges or opportunities we might want to highlight in our Engage ccolumn.
Of course, there is another way to get this kind of information, and that brings us to our second cause of the struggle to come up with POV topics: The lack of writing in the profession.
Where did all the writers go? 
We were both blessed to be mentored by the late great Susan J. Ellis, co-founder of Engage. Susan was a prolific writer, authoring a monthly Hot Topic for over 20 years and writing most of the established essential texts in our profession. Susan was passionate about the importance of writing as a way for Volunteer Engagement Professionals to individually and collectively develop their practice and establish their professional credentials. As Susan put it back in 1997 (the emphasis is ours):
"Professionals expect to engage in continuing education. Education puts them into the profession and they take pride in keeping up with current issues. Books and periodicals are bought (often using a home address and personal funds) because maintaining a reference library is considered important. Also, professionals want to gain peer recognition and to share their own ideas by being published. In volunteerism, too few people purchase books and even fewer write them."
Yet today, 26 years on from that very article, too few of us write for our profession. There is a paucity of blogs from Volunteer Engagement Professionals. Rarely do we see Volunteer Managers contributing to online debates about hot topics in either the sector or mainstream media.
Even here at Engage, we can usually count on the fingers of one hand the number of comments from members on the articles that are published every quarter. 
We have both tried to continue Susan's legacy of getting people to write for the profession. Rob has blogged on the topic and opened his blog up to guest writers. Erin has published free eBooks from guest writers, the most recent of which deliberately sought new voices and perspectives.
There is also something to be said about the maturity of having a rich and vibrant space for professional dialogue that adds to a profession. Dialogue is critical to a profession's growth because it helps enhance the professionals having the discourse. A multitude of voices, perspectives and the back and forth of sometimes diametrically opposed viewpoints is healthy and vital to developing oneself as a professional. Otherwise, when only a few voices are speaking up, the conversation is stilted, isn't based on the agenda of that one voice and isn't challenged and thereby made stronger.
Conclusion
If Volunteer Engagement Professionals don't commit their thoughts, reflections, ideas and tips to the page, then we all suffer. And we suffer even more if we aren't meeting in person and having serendipitous conversations.
Every single one of us — yes, even you! — has something of value to share that others want to read and learn from. If you write it, we'll read it and gain new ideas and insights that will feed our appetite for fresh Points Of View content.
Oh, and if you would rather not write it then fine, start a podcast. Get your voice out there, so we can hear it and all learn from what you uniquely have to share.
We love writing these Points of View. We love sharing our thoughts and ideas with you. We love hearing back from you as well, so please leave a comment below. But more than all of that, please write, and please consider how we can have those serendiptious, in-person conversations at events so we can all grown and learn as Volunteer Engagement Professionals.