Erin Spink's interest in volunteers started at the age of six when she pronounced that while it was wrong to eat animals, hamburgers at McDonald's came from "volunteer cows" and therefore an exception could be made.
Fascinated by the subject, she completed a Certificate with Distinction in Volunteer Program Management from Conestoga College, where she later taught for over a decade. This education was followed by an M.A. (Leadership) where she submitted the first-ever academic research quantifying the concept of "volunteer engagement." She continues to author informative, cutting-edge research that advances the profession through her consulting firm - spinktank-  which offers a number of free resources and online courses, and its research arm CARVE (
Centre for Advanced Research in Volunteer Engagement
). 
Spink's academic and thought-leadership work has been published around the world, including the introductory chapter in the CCVA accreditation textbook. For the last several years, Spink has volunteered as the
Training Designs
Editor for
e-Volunteerism
and serves as co-author of
Points of View
 with
Rob Jackson
. Spink was recognized as the 2017 recipient of the Linda Buchanan Outstanding Leader of Volunteers award for her contributions to the profession.
After 20 years working in Volunteer Engagement, Spink has changed her mind and no longer believes in eating volunteers.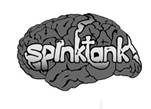 Spink can be reached at erin.spink@yahoo.ca