Leader as Coach: Sustaining the Engagement of Your Volunteers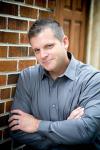 Think of how meaningful and useful it would be to peer inside the heart of every one of your volunteers – to understand what is important to them, what inspires them, what gets them excited, what taps into their passion, and what keeps them dedicated to your mission. Or you could gain insight into the factors that may diminish their enthusiasm or make them feel a little less jazzed about serving the cause.
Sound like some crystal ball fantasy? It doesn't have to be. Leaders in high-performing organizations are already doing this through what is called coaching, a form of leadership that sounds deceptively simple yet takes skill to do effectively and some practice to master.
In this feature article, author Barry Altland shows how dedicating time to engage in scheduled, ongoing, and meaningful conversations with longer-term volunteers reveals what is in their hearts that drives their choice to continue to serve. The key? Ask the right questions. Listen intently. Probe a little deeper than the occasional, casual hallway conversation allows. As Altland explains, this strategic, purposeful, and proactive time investment can and will make the difference in sustaining the engagement of more volunteers.